Maine: Timber Industry executive takes over Nature Con
He can look at an Eastern White Pine and see the number of board feet
the tree could yield and what markets the timber could serve. "They
all seem important," says Milliken, CEO of Cumberland-based Baskahegan
Co., which owns 100,000 acres of timberland in northern Washington
County. On Dec. 1, Milliken was elected chairman of Arlington,
Va.-based The Nature Conservancy, which has chapters in every state
and over 30 countries. Milliken developed affection for Maine and the
people he met and decided to settle here, taking the reins at the
family business in 1983. He became president in 1989.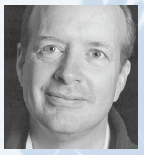 His arrival in
Maine and its natural resources industry was just in time for the
controversial episode in Maine's natural resources industry as debate
raged between the natural resources industry and environmental and
conservation groups over issues of sustainable forestry, clear-cutting
and public access. Milliken, by virtue of his demeanor and a world
outlook that he credits to his Buddhist teachings, stepped into the
role of moderator. The negotiations he helped along resulted in the
Maine Legislature's passage in 1989 of the Forest Practices Act. In a
1992 profile of Milliken in American Forests magazine, Ed Meadows,
then-commissioner of Maine's Department of Conservation, credited
Milliken with keeping the environmentalists and industrialists on
speaking terms during the negotiations. "I found myself in the middle,
so I was convening groups of traditional enemies — the Natural
Resources Council of Maine, Maine Audubon, the Forest Products
Council, the paper industry — to find what, were for me, pretty
evident compromises. It was clear that environmental community wanted
a healthy productive forest and that's what industry wanted," says
Milliken. In 1996, he joined the board of the Maine chapter of The
Nature Conservancy. He co-chaired the fundraising campaign that
cinched a 1998 deal to buy 185,000 acres along St. John River in
northwestern Maine and a 2000 deal that protected 295,000 acres near
Mount Katahdin. The St. John River deal sent ripples throughout the
conservation world at the time.
http://www.mainebiz.biz/news43903.html
— Posted to http://forestpolicyresearch.com via gmail to posterous and
also to forestpolicyresearch@yahoogroups.com
Posted via email from Deane's posterous